1. Public Art
2. Surface Design
3. XL Work

Edmonton, Alberta, Canada
2018
Midnigh Dispatch Public Art Piece
LEWIS FARMS FIRE HALL • Edmonton. Canada
REPEATING PATTERN AT 2Mx3M
INSTALLED FEBRUARY 2016
Dipping an entire building in pattern is an opportunity worth taking on - just sayin'. Commission by the Edmonton Arts Council to design a pattern for the exterior concrete cladding of the Lewis Farms Fire Hall. There is a nice writeup about the piece
on their blog.
Much of my inspiration for the final piece was thinking about the Northern Lights and starry skies on a crisp, clear Alberta night. Maybe you're standing in your backyard and you're just in awe of what you see above you - you've forgotten about the chill for a moment. And it's a very common experience that many take for granted - not many people in Canada, let alone the world, live at the latitude to see Northern Lights regularly. I think as Albertans we live for those moments.


Aesthetic considerations aside, the design had to have manufacturing considerations tightly in mind as it needed to translate into a casting mold, and be stamped into the concrete panels forming the exterior cladding of a large portion of Lewis Farms Fire Hall building.


Working in-depth with the architectural design team on the building project, I created this design through a collaborative process that included concept presentations to the architecture team and further refinements from those conversations. Being a designer-artist hybrid made this back and forth process very comfortable.
1. Mural
2. Public Art
3. Visual Art

Edmonton, Alberta, Canada

Client: Edmonton Arts Council / City of Edmonton

Installed October 2019
Neon Sky Public Art Mural
14 metres x 12.5 metres
This mural is based on my personal drawing project,
Neon Prairie
, and expanded to fit a 40-foot tall wall above an interior swimming pool. Commissioned by the Edmonton Arts Council for the Jasper Place Leisure Centre in Edmonton, AB.
➝ At some point I wanted my drawings to go big or go home. As they say: careful what you wish for, as a 14-metre wide, 12-metre high mural commission may appear. It will take three years to happen. You will mix gallons of custom paint colours by hand from base colours. Your colleague
Jennifer Konanz
will sweat it out with you high up on the scaffolding above a drained pool for an entire month getting it done. It will be a wild time, I promise.
My drawings are based in nature, and
The Neon Sky
is a brightly patterned modern drawing of a prairie skyscape. I am inspired by the daily interactions with nature Edmontonians are afforded, but I also know too well how we are often are forced inside due to our winter weather. In treating the pool as a year-round "lake" and recreation area, the thing we are missing to feel like we are outdoors is the sky. I imagine swimmers emerging from the water and having a moment where they are transported to the expansive outdoors, to the sunsets and big skies of summer by looking at this piece.
A swimmer myself, I also think of the effervescence of being under water, of the feeling of floating by, stroke by stroke - there is an airiness to the mural. The joy of abstract shapes is that any viewer can see anything in them, and hopefully the shapes reflect back something of themselves.
Process videos are saved in
my instagram stories
, and here you will find a selection of documentation.
Thank you to the
Edmonton Arts Council
for the commission, and to the
City of Edmonton
.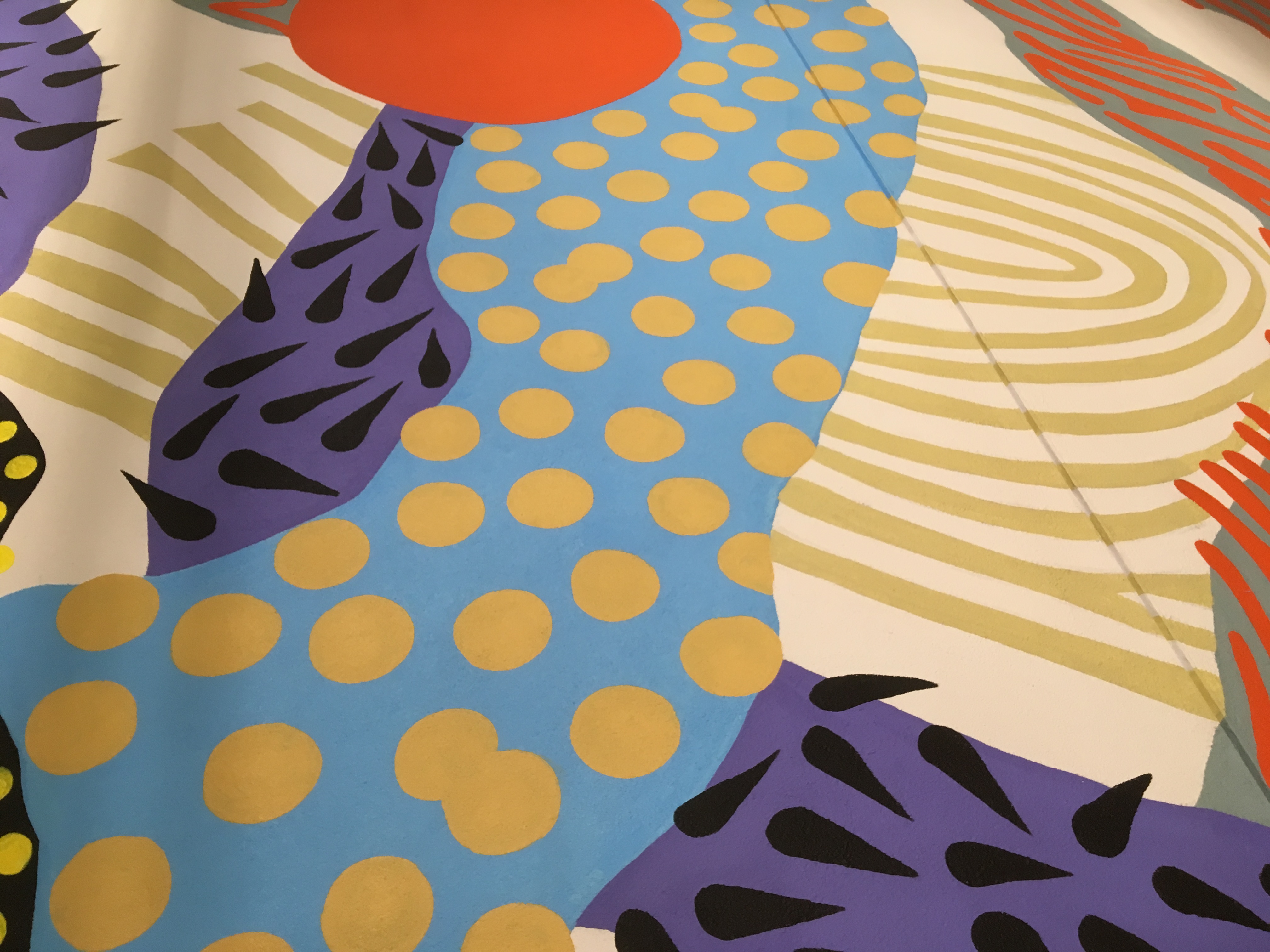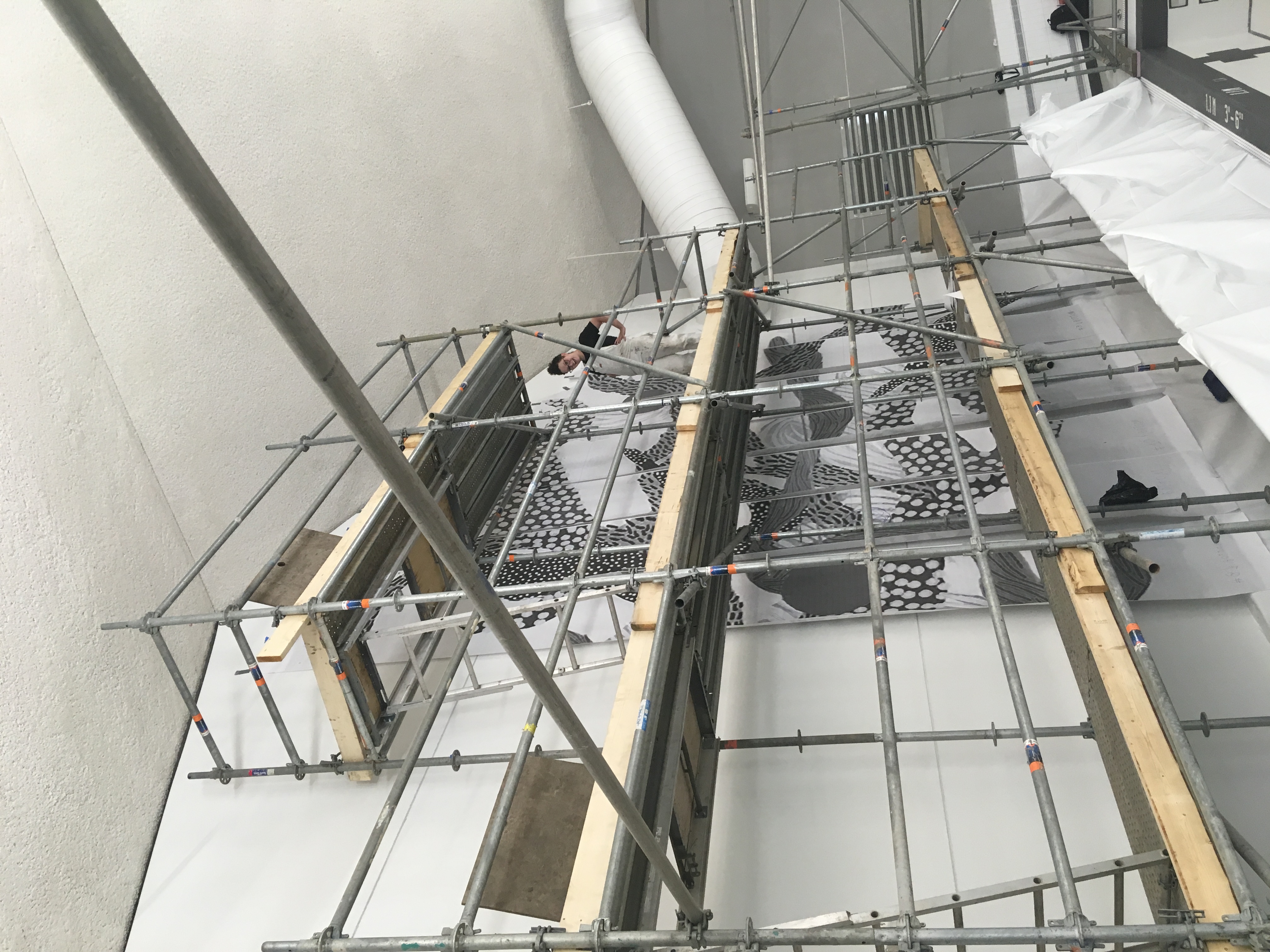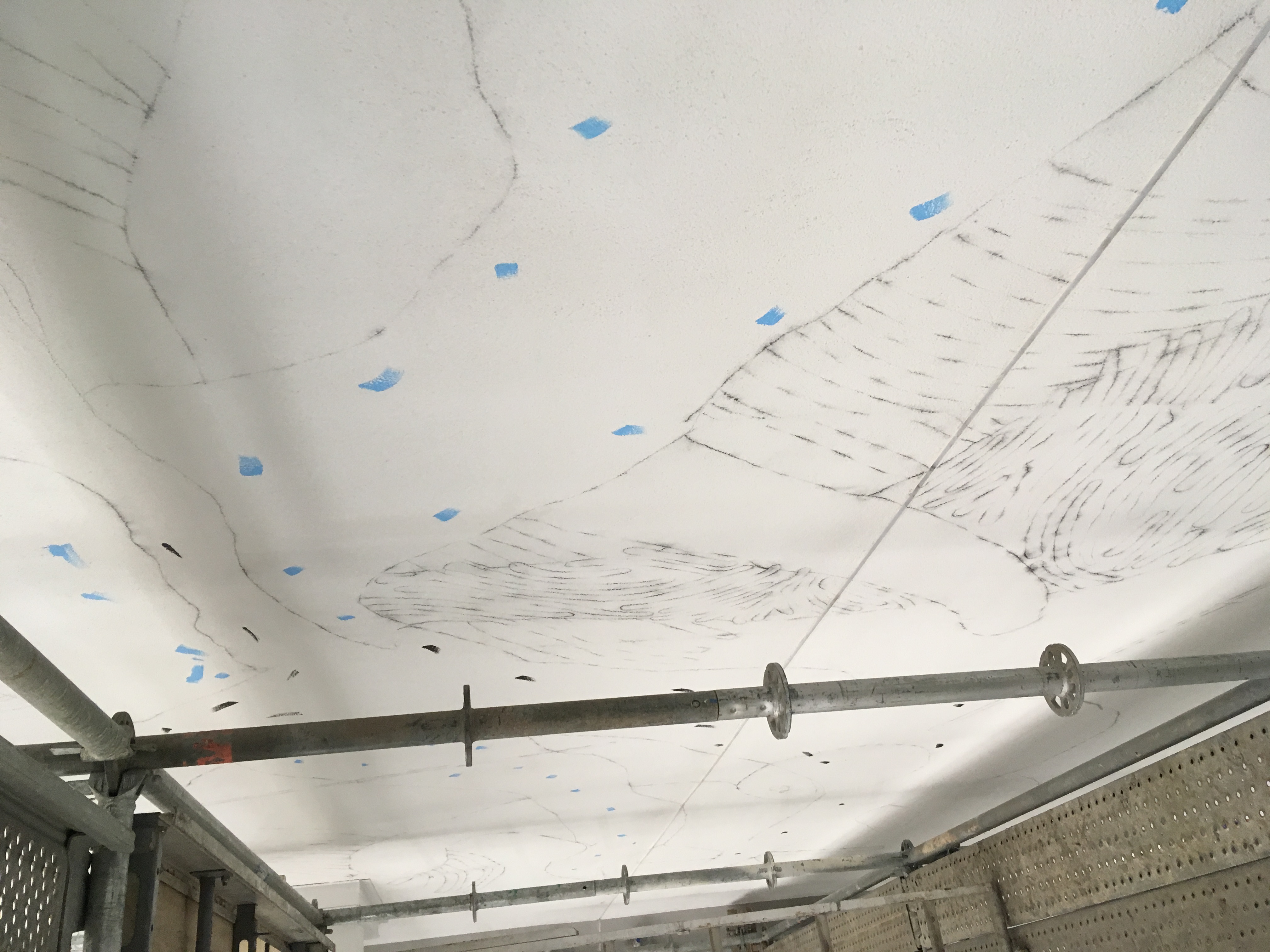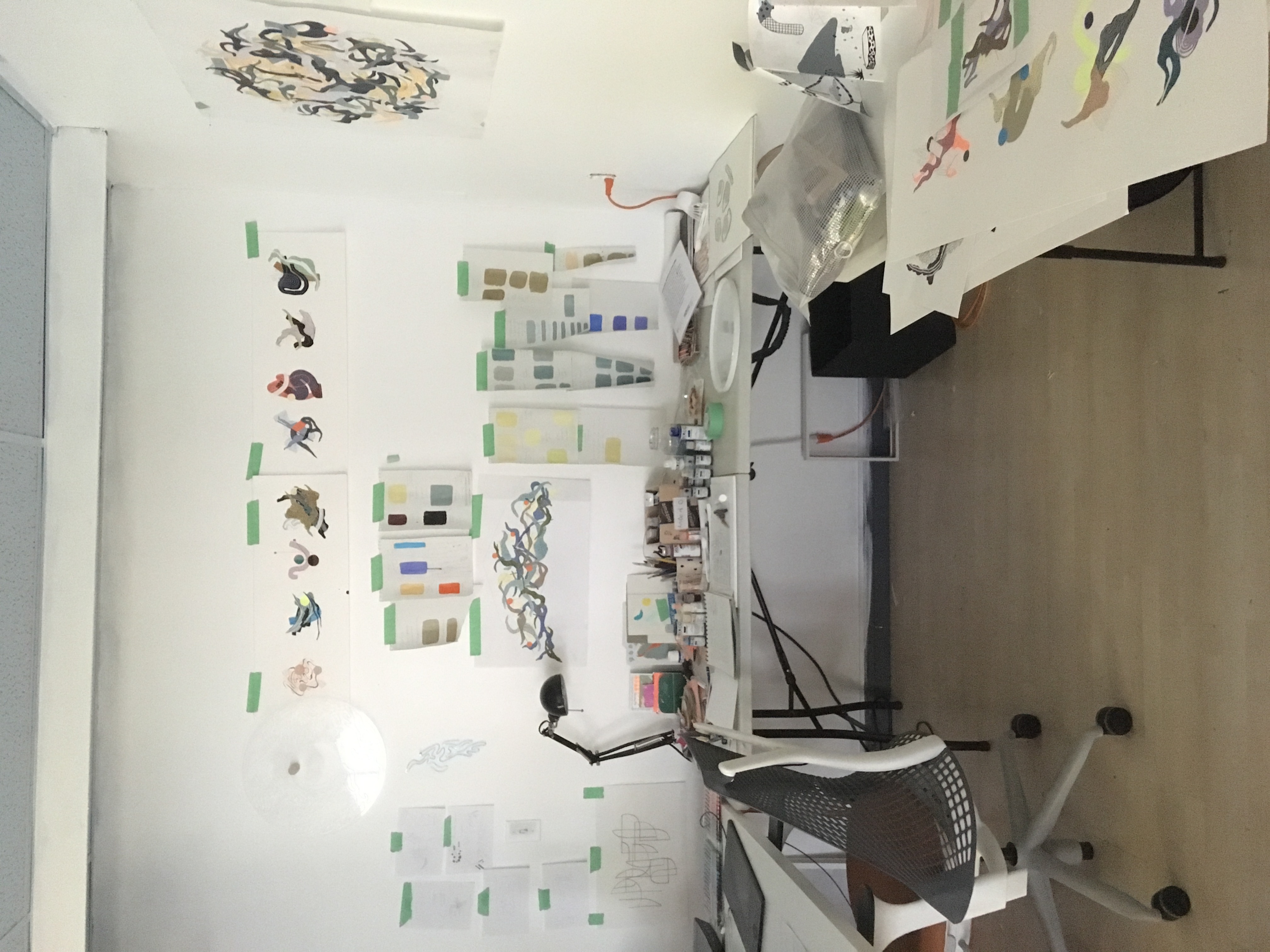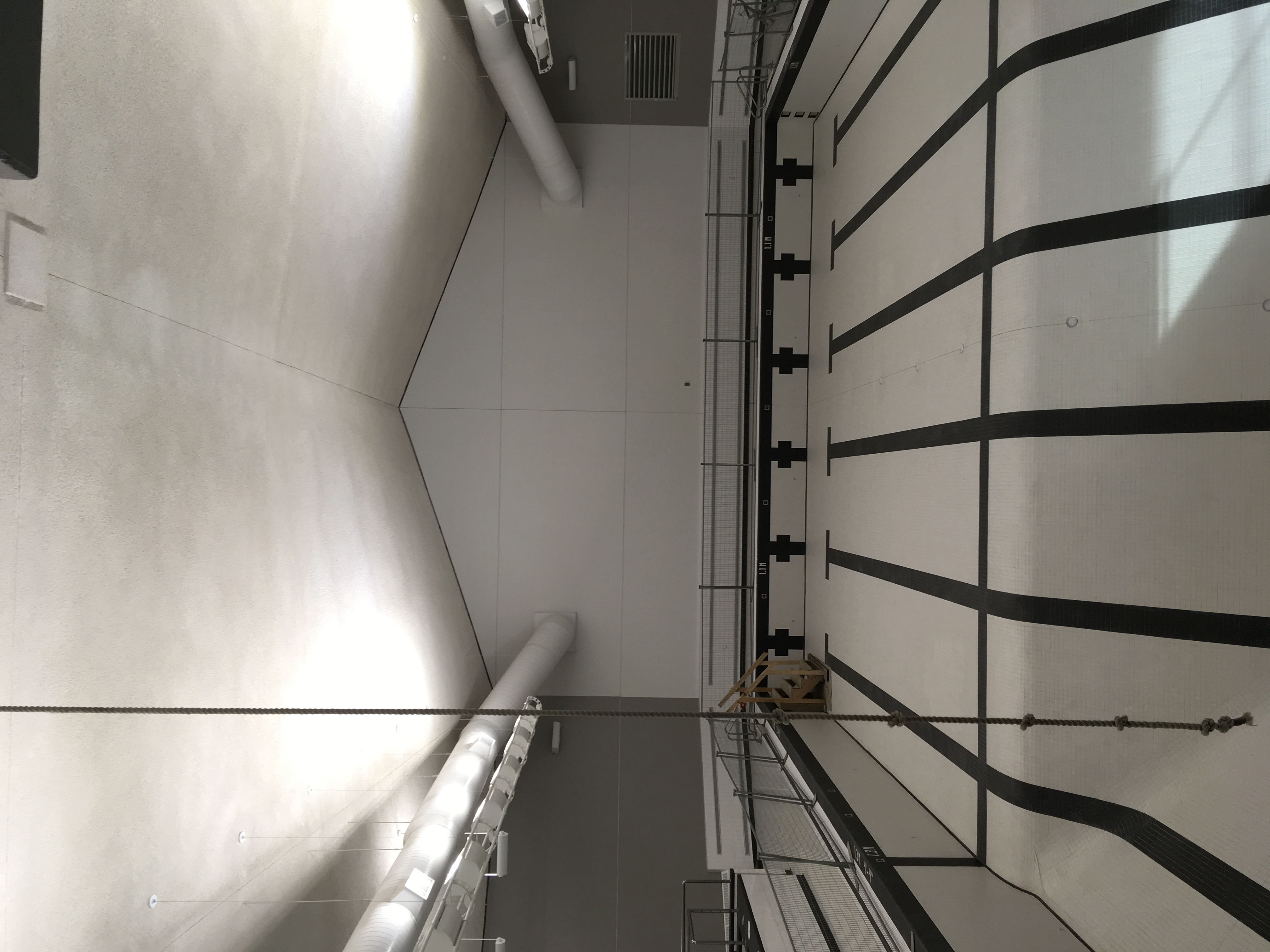 1. Visual Art
2. Drawing
3. Landscape

➝ Art Practice


Selected Drawings
2016-present
Made in the landscape where I live and while in the pattern and rythm of nature, these instinctual, meditative drawings are the basis for an
Edmonton Arts Council public art commission
for a 14-metre wide interior mural above the pool deck at the Jasper Place Leisure Centre in Edmonton, Canada.
Noteably my drawing practice has taken me on an art residency to
Arteles Centre
in Finland as well as the
Banff Centre for the Arts
. I was pleased to also lend a drawing to
Glass Salt's tape casette album greetings
.
All drawings are made with ink, marker and acrylic paint on archival bleedproof paper.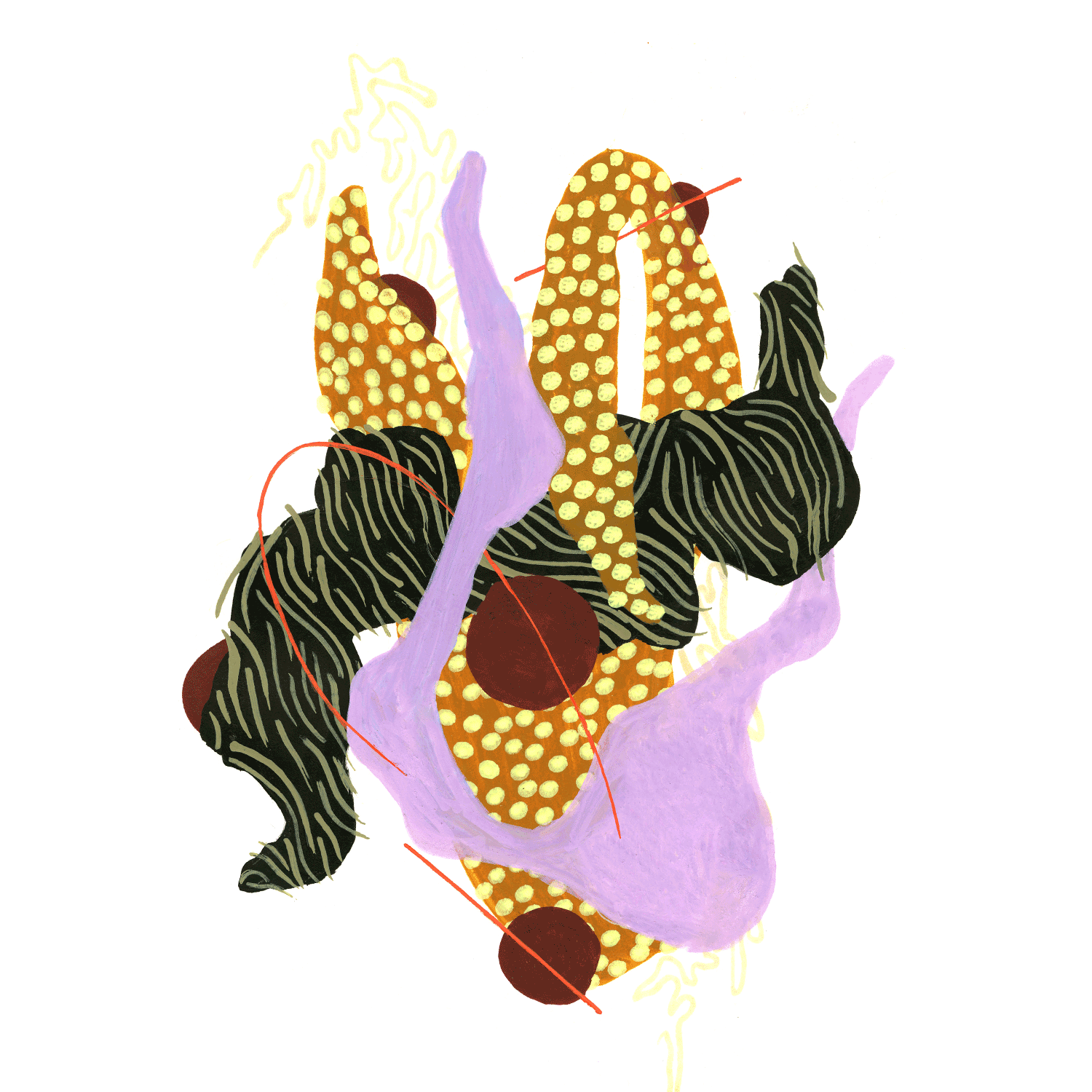 1. Ceramics
2. Are
3. Fun

➝ Art Practice



Sundays are for ceramics


The joys (and pains) of ceramics are endless. My ceramics practice mostly happens on Sundays. The ceramic pieces are often integrated with climbing rope, with which I'm completely obsessed with and have a serious collection of in my studio. The mishima technique allows me to introduce drawing to clay. I am learning to make glazes, and wheel throwing is starting to make sense. Lustres are neat. I'm starting to pigment my slipcasts. Ceramicists know: this will all take a lifetime to figure out.
*Some pieces pictured here were made at the Banff Centre in 2018 as part of a visual art residency, where I discovered ceramics.


2023 ---
Adolf Loos once wrote that "the time spent on embellishment of objects is wasted time and wasted health of the maker". It is apparent that Loos was not able to experience the mediative contentment of creating repeating marks, of going where your curiosity guides you, and creating intuitive pieces rooted in experimentation. To restrict ornament is to limit joy.

As a designer, I have been trained in clean and modernist visual ideas, and as an artist and ceramicist I have chosen to break out of this mould. I seek visual balance between ornament and simplicity, and my ceramic sculptures are plain in shape and wild in markmaking, colour and drawing. The sculptures are a thought frozen in time, and I think of them as a slice of preserved energetic motion. Perhaps they are a portal to another universe? Beginning with torn paper collage, I combine layers of lines, freehanded cloudy contrasting glaze forms and gold lustre at random onto the slipcast forms. In using a geometric ceramic form as a structure for erratic surfaces, I allow myself endless experimentation within basic shapes. I decline to leave simple forms with simple surfaces.

Many of my sculptures are only complete when woven through with ropes and cordage, introducing an unexpected element of machine-made readymade materials into craft pieces. Allowing for the everyday world to intermingle with craft is an expression of my reality, and invites the viewer to contemplate how familiar materials can be repurposed into the unexpected, and how we can see our material world in a different way.